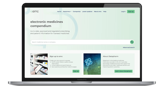 How we help Pharma regulatory teams to fulfil compliance
We run emc, a trusted source of medicine safety information used daily by the NHS. It is acknowledged as a non-promotional source and all documents are approved by the MHRA prior to their publication; this means that Pharma maintain compliance when publishing on emc.


How we support Regulatory teams with their internal work processes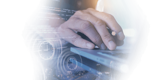 Regulatory submission support
We help Pharma teams benefit from improved information management when submitting their information to healthcare systems. Using our emc regulatory solution, Regulatory Affairs can efficiently submit, manage and update their product safety information on the UK's trusted resource for medicines information, emc.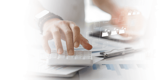 Automatic integration of updated product information
With constant changes to your regulated safety information, it can be labour-intensive to maintain version control and ensure the right information is always being referenced.
We are experts in Pharma compliance solutions, helping companies to keep their digital prescribing information up-to-date and supporting them with satisfying industry requirements to provide a single-click link to it.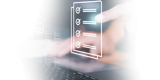 Expand the scope of supported product information
It is essential that all patients using your medicine, including those with specific requirements, are able to access your safety information. This need is met with the accessibility feature of our emc regulatory solution.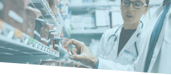 Publish your medicine safety information on the UK's trusted source of information emc, while maximising accessibility to this information for HCPs and patients.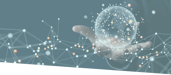 emc market intelligence enables you to gain insight into how HCPs and patients engage with your medicine safety information.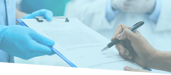 The emc compliance solution includes our pharma compliance software to help you remove risk, ensuring that the prescribing information you publish and share remains accurate and up-to-date.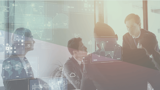 We have been supporting Regulatory Affairs for 50 years
We provide the tools for Pharma to reach HCPs and patients with their vital product safety information. emc regulatory is continually developed and supported by our experts, ensuring that regulatory teams have as efficient, fast and intuitive an experience as possible when publishing and updating product information on emc.


Explore the latest product updates and news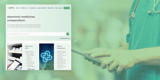 Product update
The next generation of digital medicine information: The new version of emc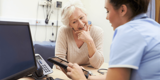 Blog
The future is digital: How will ePILs benefit Pharma and Healthcare?
Contact Details
Contact our experts to discover how we can help you on your digital journey.
Phone: +44 1372 371444
Email: [email protected]
Address:
Pascal Place, Ground Floor, Randalls Way, Leatherhead, Surrey, KT22 7TW, United Kingdom