How we meet the needs of Pharma sales & marketing
We are passionate about reducing risk for Pharma sales & marketing teams.
We continually speak with our customers and understand the factors which impact these teams at work. Through careful consideration of their challenges when working with medicines information, we have built solutions to help ensure they remain compliant.
The distribution of your product information through emc
Helping you reach prescribers
As a Pharma company, publishing your product information on emc and the dm+d database while keeping it up-to-date is essential to having your medicines prescribed to patients.
Validation from HCPs confirms the pivotal role of our platforms during the prescribing and decision-making processes, thus making it an essential part of any successful product launch campaign for Pharma.
Furthermore, Datapharm drives the digital distribution and integration into Clinical Decision Support Systems of emc-published SmPCs and PILs, so that HCPs can safely and effectively deliver patient care.
Our solutions for Pharma sales & marketing teams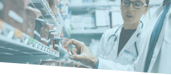 Our regulatory solution equips you with the essentials for providing your product safety information to patients in whichever format they require.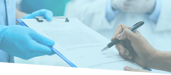 Our compliance solution enables Pharma Sales & Marketing teams, as well as Regulatory, to stay compliant by seamlessly ensuring that their content provides up-to-date and accurate product information.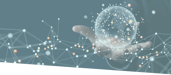 It is not always clear to Sales & Marketing teams how HCPs engage with relevant product information. Our expertise in data analysis and medicines information means we are well-placed to support Pharma with this increasingly relevant need.
CASE STUDY:
Automating compliance for Pharma sales & marketing teams
Learn how to ensure Pharma regulatory compliance for sales rep and marketing staff with Datapharm's integrated software solution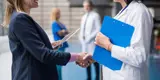 Explore the latest product updates in Medical Information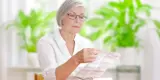 Blog
The future is digital: How will ePILs benefit Pharma and Healthcare?
What is the long-term solution to improving PILs?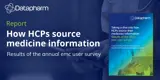 Whitepaper
Taking a dive into how HCPs source their medicines information
Discover key insight on HCPs and patients' experience with accessing medicine information, based on the answers of our 2022 emc user survey.
Contact Details
Contact our experts to discover how we can help you on your digital journey.
Phone: +44 1372 371444
Email: [email protected]
Address:
Pascal Place, Ground Floor, Randalls Way, Leatherhead, Surrey, KT22 7TW, United Kingdom