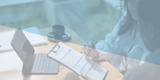 Our engagement with medical professionals
We are continually engaging with our customers to understand the areas they are challenged in most. We also work closely with the MHRA, DHSC and NHS, ensuring that what we do most accurately supports your medical teams' information, compliance and workflow challenges.
How we support Medical and PV professionals with their internal work processes
Medicine safety information on emc
Making your medicine safety information available on emc ensures you provide HCPs with important, up-to-date clinical guidance in their time of need. 
emc has a long-standing history within UK healthcare and is widely trusted by HCPs and patients. Following the launch of your medicine, the emc platform facilitates safe and accurate prescribing to patients.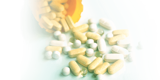 Monitor medicine information changes
Once medicines are made available to the market, it is vital that you are aware of any changes related to relevant active ingredients and maintain medication safety for patients.
Tracking changes in medicines of interest to your business can help with highlighting relevant adverse events. With valuable Pharma market intelligence, you can raise these flags to your Med Info and PV teams.
HCP and patient surveys
As a widely used resource, emc forms the foundations of a powerful tool to help Pharma understand how HCPs and patients interact with your safety information. 
Through HCP and patient surveys, we are able to feed back insightful data to Pharma on how these users engage with their information and interact with their products.
Our solutions for Medical Information teams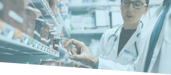 Publish your medicine safety information on the UK's trusted source of information emc, while maximising accessibility to this information for HCPs and patients.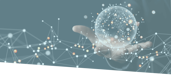 emc market intelligence enables Medical Information professionals to gain insight into how HCPs and patients engage with their medicine safety information.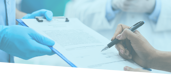 Remove risk and support your need to reduce medical errors and improve patient safety. emc compliance ensures that when you publish and share information about your medicines, it remains accurate and up-to-date.
What medical teams say about us
Josh is an absolute star! He was very patient and understanding, and went out of his way to ensure my organisation's needs were met in a very professional and timely manner. Big thanks to Josh and the rest of the team.
- Senior Medical Director, branded pharma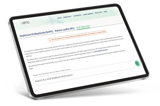 Supporting Medical Information teams with self-service SRDs on emc
HCPs will have questions related to your medicines which cannot be answered directly within the SmPC. Our Standard Response Document (SRD) feature on emc enables HCPs to use a self-serve search for quickly answering frequently asked questions to Medical Information departments.
Watch our exclusive webinar for Pharma to find out more about the SRD pilot on emc, in collaboration with MILE and Original Digital.
Explore the latest product updates in Medical Information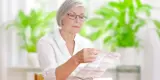 Blog
The future is digital: How will ePILs benefit Pharma and Healthcare?
What is the long-term solution to improving PILs?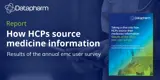 Whitepaper
Taking a dive into how HCPs source their medicines information
Discover key insight on HCPs and patients' experience with accessing medicine information, based on the answers of our 2022 emc user survey.
Contact Details
Contact our experts to discover how we can help you on your digital journey.
Phone: +44 1372 371444
Email: [email protected]
Address:
Pascal Place, Ground Floor, Randalls Way, Leatherhead, Surrey, KT22 7TW, United Kingdom