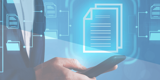 Valuable intelligence for Pharma market access
Pharma market access teams play an influential role in ensuring that patients get proper treatment, with access to the medicines they need. To achieve this, these teams should provide thorough evidence and demonstrate the economic value of their products to healthcare budget holders.
Accessing market intelligence helps them to fulfil this need – our Market Access solution supports your market access strategy by viewing and tracking products and competitors within the NHS dm+d database.
Supporting your work with medicine product Information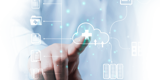 Manage the flow of information throughout the supply chain
As you share product information with a variety of stakeholders, you need to ensure that what you provide is up-to-date, accurate and shared securely.
Using a central Product Information Management (PIM) platform, we support organisations with the flow of this information throughout the Pharma supply chain.
Submit and update product information
For medicines to be prescribed to patients, Pharma companies must submit their product information to the NHS dm+d database.
Pharma companies are able to enter and submit their product information into the dm+d database using our easy-to-use dm+d submission tool, and therefore streamline the whole process.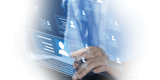 Transform how you interact with the dm+d database
Gaining market intelligence is a vital part of Pharma market access teams' preparations for a product launch.
The browser component of our market access solution (emc med data) provides you with the capability to track changes in product information such as prices of other medicines on the market.
Solution
emc market access
emc market access is an all-in-one solution for Pharma companies working with product information on the NHS dm+d database, and for sharing information with stakeholders in the supply chain:
Track changes to other products on the market
Increase efficiencies and remove outdated or repetitive work processes
Improve your alignment with other teams in your organisation
Reduce risks of sharing product information externally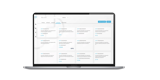 What our customers say about us
The emc market access platform is very intuitive to navigate. It makes our lives easy, prompting us on which steps to take when we're working with new changes in product information such as discontinuations.
- Data Management professional, Roche
WEBINAR:
How to adopt effective Product Information Management in the UK Supply Chain
Learn how to efficiently submit and update product information to a complex network of stakeholders across the UK supply chain using the emc supply chain platform.
You will also gain an insight into how information flows through the UK supply chain.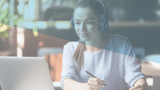 Contact Details
Contact our experts to discover how we can help you on your digital journey.
Phone: +44 1372 371444
Email: [email protected]
Address:
Pascal Place, Ground Floor, Randalls Way, Leatherhead, Surrey, KT22 7TW, United Kingdom