How we support healthcare professionals
Information trusted and relied upon daily by HCPs
Over decades we have continued to support HCPs with compliant, up-to-date medicine information.

Look up medicine information changes
Find out what within the SmPC has changed and when, reducing the need to call up Medical Information departments.

Track products on the NHS dm+d database
Browse medicines on the NHS dm+d database and track product information such as changes in pricing.

Find products by active ingredient
Quickly look up medicines with the same active ingredient to help you find relevant information for your patient care.
As a registered emc user, you can take advantage of a range of features to support your work with medicine safety information.
We also provide a way to look up products and packs on the NHS dm+d database which is trusted and highly regarded by its users.

emc, the UK's trusted source of medicine safety information
emc (electronic medicines compendium) is the UK's trusted source of safety information for medicines, with over 85 million visits annually*. Over 9,000 medicines licensed for the UK are currently listed.
Information published on emc has already been approved by the UK regulator, the MHRA. HCPs frequently go back to emc to support patients in their use of medicines.
*Website traffic statistics for 2022

The dm+d browser, validated by leading industry organisations
The NHS dm+d provides vital information to support the prescription of medicines to patients.
With our easy-to-use browser, you can quickly look up products on the NHS dm+d database and keep informed about any changes for products and packs you want to track.


Datapharm's service was polite and informative. Thank you sincerely for your efforts and the great content you present. emc is my number one reference when it comes to pharmaceutical information.
- Moayed, Healthcare professional
Why HCPs rely on emc as their trusted source of medicine information
HCPs continue to go back to emc, their most trusted source of medicines information.
The medicines information resource has grown globally and is now pivotal in driving informed prescribing decisions and improving patient outcomes.

Page views on emc annually

of HCPs say emc is their first choice for medicines information

Accessible and engaging medicine information for patients
As a registered emc user, you can take advantage of a range of features to support your medication management. 

Manage the medicine information relevant to you
Quick access to your favourites on emc - save the medicines you view the most.

Save searches
Conveniently check up on the medicines of relevance to you by saving a search, such as for a particular type of medicine or condition.

Report side effects
If you suffer an unexpected side effect when taking a medicine, this can be reported through emc via the Yellow Card Scheme.
emc is built for accessibility
The best way for patients to access digital medicine information is via emc.

The emc website supports a variety of accessible formats, such as ePIL, video and audio, meaning that patients with visual impairments have better access to their vital medicine information. We also run a service which provides patient information in Braille or reads it out over the phone. 
The ePIL format replaces the traditional PDF for patient information leaflets, making it easier for text-reading devices to read out this information.


WEBINAR
Making medicines information more engaging: a first look at the new emc website
Get a guided walkthrough from emc's product manager on the new features and functionality available in the latest version of emc. You will also get to learn about emc's role in the healthcare ecosystem and how it has been improving patient outcomes.

Frequently Asked Questions
---
emc contains the latest safety information documents about medicines marketed in the UK, including:
Summaries of Product Characteristics (known as SPCs or SmPCs)
Patient Information Leaflets (known as PILs, Package Leaflets or PLs)
electronic Patient Information Leaflets (ePILs)
Risk Minimisation Materials (RMMs)
Letters to healthcare professionals (DHPCs)
Live chat
Audio
Video
Safety alerts
Other approved product information.
---
The dm+d database includes specific information about medicines and devices used across the NHS, such as:
Product name
NHS Indicative price
Availability
GTIN
SNOMED Codes
Form
Strength
Manufacturer or supplier
Pack size
---
By registering for a free account on emc, you can access change history information. Once logged in, simply go to the relevant medicine's page, and on the left-hand side, select 'View changes'.
---
We strive to publish all accurate and relevant medicine information available in the UK. If you can't find a medicine on emc, contact the drug manufacturer and let them know which medicine document you would like to see on emc.
---
When there is new information about a medicine, or when a new medicine is launched, pharma are required to update their safety information in a timely manner, as soon as it is approved by the regulator. You can view the latest medicine updates on the emc website for the most up to date information available.
Explore the latest product updates and news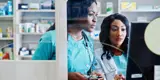 WEBINAR
Answering HCPs' frequent questions about medicines
A guided look at the SRD pilot on emc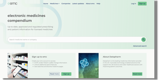 PRODUCT UPDATE
Making medicines information more engaging
Looking at the features of the new emc website
Want to learn more about our Core solution?
Chat with us
Phone: +44 1372 371444
Email: [email protected]
Address:
Pascal Place, Ground Floor, Randalls Way, Leatherhead, Surrey, KT22 7TW, United Kingdom